a novel (forthcoming)
1793. Revolutionary France. Terror by decree is the order of the day. The central committee in Paris is winnowing out traitors to the new regime across a land in the grip of suspicion and betrayal. The guillotines are hard at work. The daily toll of victims is relentless.
Twenty-four year old Charlotte Corday had intended to devote her life to charitable work as a nun in a convent in Normandy. What dark force drove this innocent young woman to travel to far-off Paris, a city of strangers, a hotbed of violent threat, there to purchase a butcher's knife with which to murder the revolution's most inflammatory leader in his bath at home, knowing that such an act would lead her inevitably to the scaffold and the guillotine?
It's a journey fraught with fear and hesitation, but a journey of ruthless dedication to her bloody purpose.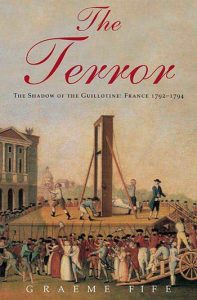 The Terror – The Shadow of the Guillotine: France 1792-1794
An exhaustively researched, character-driven history of the French revolutionary Terror, its victims, and the young men – energetic, idealistic, and sincere – who turned the French Republic into a slaughterhouse.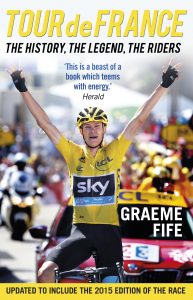 Tour de France: The History, The Legend, The Riders
Accepted as the definitive guide to one of Europe's greatest sporting institutions.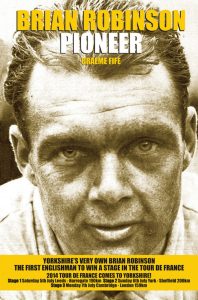 The biography of a British cycling hero, written by one of British cycling's longest-standing interlocutors.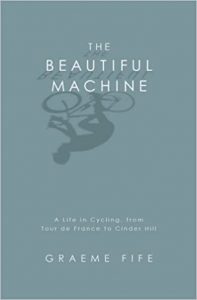 The Beautiful Machine: A Life in Cycling from Tour de France to Cinder Hill
An autobiography relating exactly what it says on the tin. Described by novelist Stewart O'Nan as "honest, funny and wise, a paean not just to cycling but to life itself".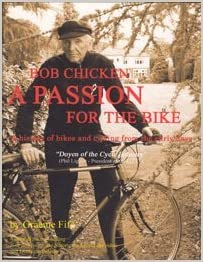 Bob Chicken: A Passion for the Bike
with a foreword by Phil Liggett MBE
The biography of one of the most colourful and influential figures in British cycling.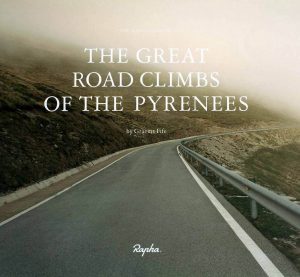 Extensive studies of the great chains of mountains that straddle Europe from the Atlantic Ocean to the Adriatic Sea, and the weave of history, culture, geography, and sport that connects them.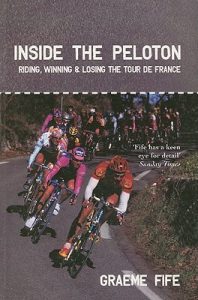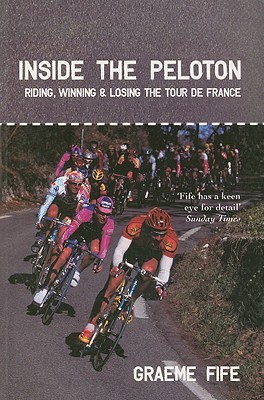 Inside the Peloton: Riding, Winning, and Losing the Tour de France
What makes a winner in professional cycling? What brings those falling just shy of the podium back to the race?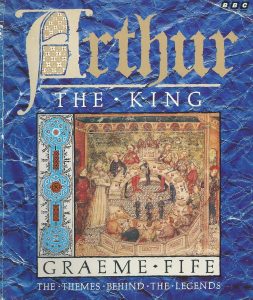 A study of mediaeval romance in its literary, historical, and social contexts. 
Described by Professor Gwyn A. Williams as "…one of the most stimulating books I've read. Much of it was new to me; what wasn't was conveyed more effectively than anything else."